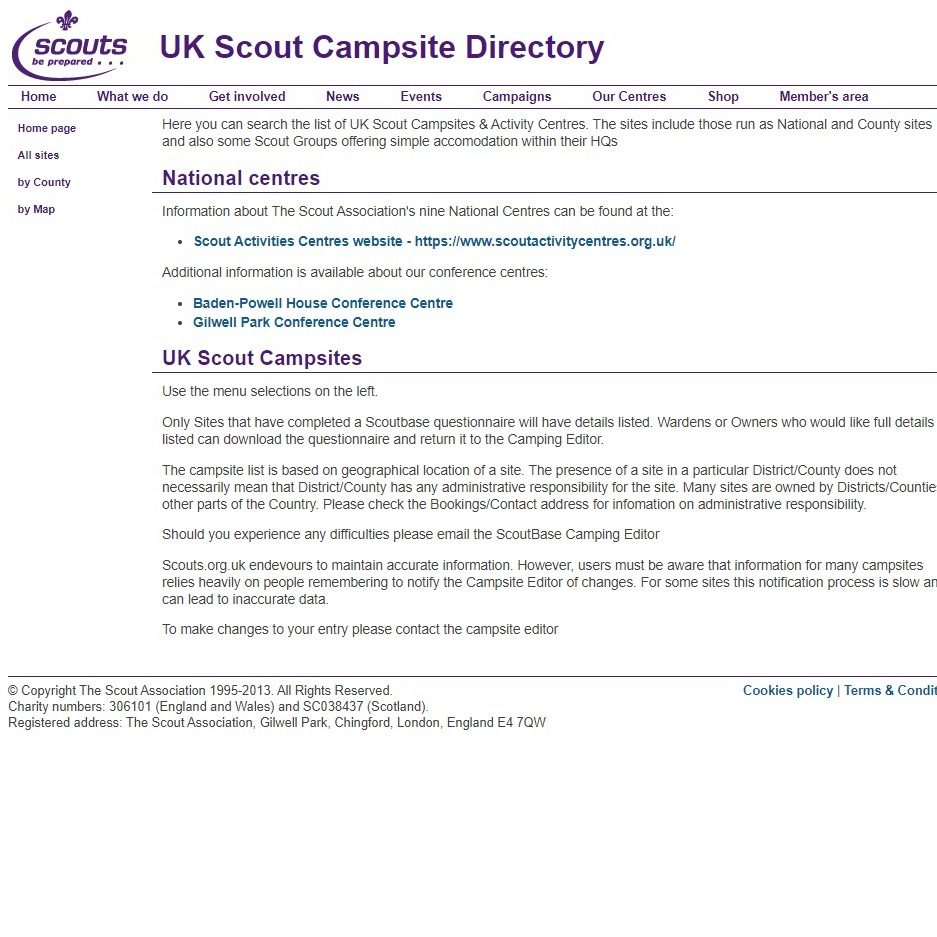 Finding a Campsite
There are hundreds of Scout campsites in the UK. Some are small, some huge, some only have a toilet block and nothing else, others have a huge range of accomodation and on-site activities. You can use the directory below to search for campsites :
Before you go mad and decide you want to camp in the north of Scotland for a weekend, you need to think about the following :
You don't want to be travelling for much more than a couple of hours on the Friday evening

The activities you want to do should either be on-site, or within reasonable walking distance, unless you've got transport

If you haven't been to the campsite before, do you know someone who has?

Have a couple of alternative campsites, just in case your first choice is fully booked
Ask Ceri for advice about which campsites might be suitable for what you're planning to do. It is good to visit new places, but for your first You Camp it will make life a lot easier for you to camp somewhere familiar, i.e. Ullesthorpe, Fox Coverts, John's Lee, Willesley or possibly Walesby.