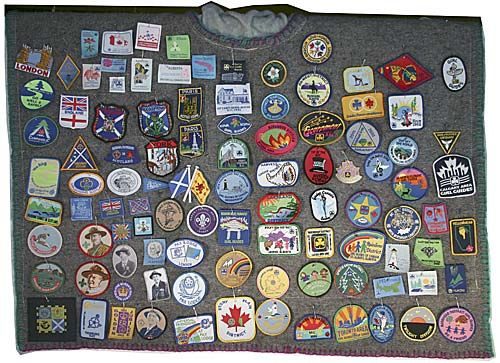 When moving between sections, you can transfer some of the badges from one uniform to the next. But what to do with the other badges?
You can sew them onto a campfire blanket. You can also sew on badges from campsites you've been to or particular camps you've been on, or novelty badges from the Scout Shop.
The campfire blanket is a great way to keep warm by the campfire, but also as a record of the camps you've been on, and where you've been in Scouting.
There are smaller blankets for Beavers and Cubs, but also bigger army style blankets more suitable for Scouts, Explorers and adults. Although the army style blanket may be a little big for Beavers and Cubs, it might be more future proof if you're intending to keep it into adulthood. You can cut a slit in the middle of the blanket and reinforce with stitching to turn it into a poncho.